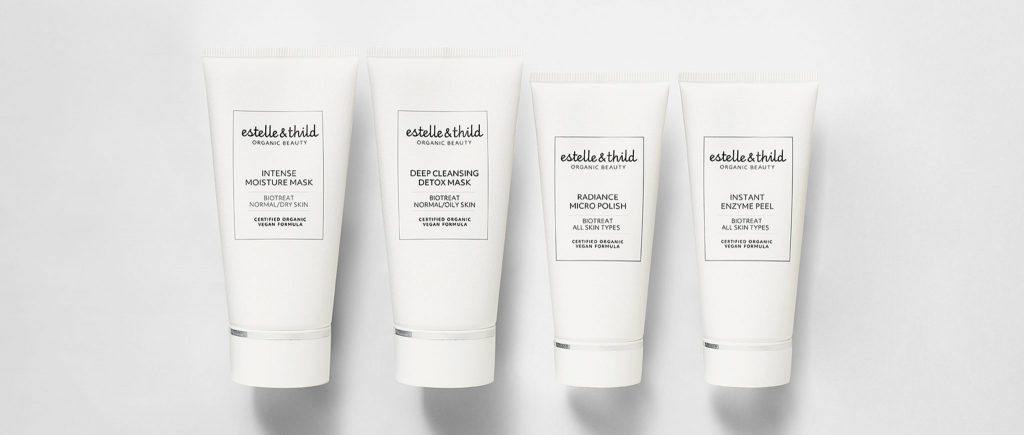 No matter how your skin feels, there's a face mask that promises to be just right.
Looking Dull?
Instant Enzyme Peel is a powerful enzyme peeling that, in a matter of minutes, removes dead skin cells, cleanses pores and adds new radiance to the skin. Moisture levels are balanced and the skin's luster, structure and elasticity are improved.
Apply a generous layer after cleansing your skin. Gently massage in circular motions and leave on until dry (about 15 minutes). When the enzymes work on your skin, you can feel a light tingling sensation. Your skin may turn temporary red. Rinse off with lukewarm water.
Need a Deep Cleanse?
Deep Cleansing Detox Mask unclogs pores and reveals a firmer, more balanced complexion with radiant glow. This bioactive detox mask uses natural bentonite clay to draw out impurities and toxins for a deep clean. Black elderflower calms and softens the skin while decongesting pores for a total transformation.
Apply a generous layer of the mask to cleansed skin, avoiding the eye area. After 5 minutes, gently rinse with warm water and continue with your Estelle & Thild skin care routine.
Feeling Dry?
Intense Moisture Mask is powered by organic ingredients that efficiently penetrates deep into the skin to replenish the skin's moisture levels. It repairs the skin's barriers to prevent future moisture loss and early signs of premature aging. Leave this overnight mask on for moisturized and glowing!
Apply generously to clean skin, avoiding the eye area. Allow the mask time to work, ideally overnight. Rinse off with lukewarm water.
Breaking Out?
Radiance Micro Polish buffs away dull skin to help uncover a radiant glow. Tiny micro-crystals gently polish and exfoliate the skin's surface stimulating microcirculation. Help protect your skin's natural balance with organic Black Elderflower, while revealing a polished and perfectly nourished complexion.
After cleansing up to 7 days a week. Gently massage into moist skin avoiding the eye area and rinse with warm water.